Sponsoring us this month…
Suppling a large range of products as well as a training academy. After years of working in the lash industry friends Annie and Tina struggled to find eyelash extensions that provided their clients with the transformation they desired. Pinkfishes was formed with the initiative to offer customers the largest range possible of eyelash extensions to choose from, enabling them to create every desired look. We keep up with industry trends, so we ensure our customers have access to the most innovative and popular products available on the market. Customer service is also at the heart of our everyday operation, with a team of fully qualified lash technicians on hand to answer any customer questions.
Check them out! 
Instagram, Facebook, TikTok: @pinkfisheslashco
Twitter: @pinkfisheslash
Website: pinkfishes.com & pinkfishestraining.com
LinkedIn: Pinkfishes
UNIQUE DISCOUNT CODE: PODCAST15
To receive 15% OFF all courses & products!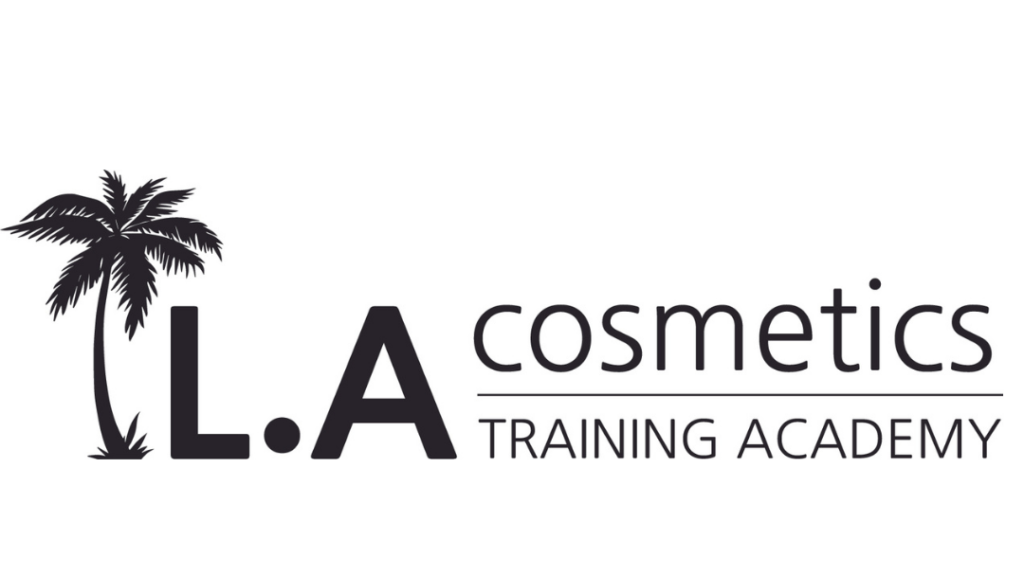 L.A Cosmetics Teeth whitening academy allows individuals to successfully build their own teeth whitening business without delving into dentistry and coming under the remit of the GDC. We work completely in line with cosmetic ordinance and allow specialists to have the exclusive rights to our 1 hour teeth whitening product in conjunction with our strong activation light. Our formula consists of the UKs latest whitening agent which has effectively whitened millions of teeth worldwide with no sensitivity or damage, best of all it vegan friendly.
Check them out! 
Instagram: @la_teethwhitening
Website: www.teethwhiteningtraining.co.uk
UNIQUE DISCOUNT CODE: KGPODCAST
To receive £500 OFF!
EPISODES COMING UP THIS MONTH…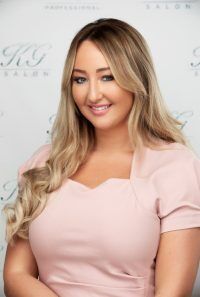 Me – Katie Godfrey
JOIN ME – LETS TALK COMPLAINTS!
I wanted to go over how to deal with customer complaints. It's something that scares us all, that 1 star review that pings on our phone and fills us with dread. Let's talk about how to handle complaints the best way within your business and turn them around to loyal clients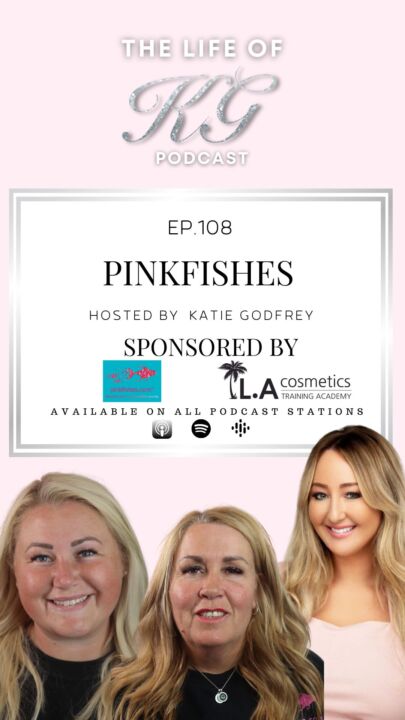 PODCAST WITH ANNIE & TINA
PINKFISHES – EYELASH SPECIALIST COMPANY
Coming soon! I had such a lovely chat with these two ladies. Make sure you tune in to find out more about Pinkfishes… where that name even came from! Get to know the drivers behind the brand, learn about their journey and much more.