Hey guys, I hope you are all well.
I wanted to drop in your inbox and just give you an update!
You know what its like, 'slowing down' doesn't come naturally to us business owners! But the last couple of weeks, I've had to really force myself to do so 😬. I had been a bit concerned about being so breathless, and fatigued, being pregnant I just put it down to that. But I made myself a doctors appointment anyway just to check.
Well that's when the table turned! I was told my blood pressure was far to high so next thing I know is I'm in hospital! The very last place I wanted to be, BUT I needed to figure out what was going on. I'll be honest, it was all a bit scary. They are doing all the relevant tests/scans to figure this out though. I'll keep you posted on my socials about these!
In-between all of this, I had my uncle's funeral to attend to at the end of last week. Very sad, and he will be missed immensely. AND THEN the cherry on the cake was my mum, who a lot of you know as Karen, falling over in my garden whilst weeding! 🤦‍♀️ Breaking her hip and her foot! She is doing well and is undergoing operations to fix both, bless her!
Honestly.. you couldn't write it! The outpour of love and well wishes has not gone unnoticed. It really means the world so THANK YOU! 💕
The thing is, we ALL have times like this. Ok, not exactly the same. But we all go through bumps in the road, whether that be work or personal. For me, its just so important to have people around me who can pick up where I need to let go while I deal with other more pressing matters that just present them selves out of no where! That's why we create our businesses in the first place isn't it? To suit us! Or we might as well be an employee of our own companies!
We can't control everything (we wish we could! 🙈) but we can shape our businesses to work for us. Having the right people around you, a team that can run your businesses like clockwork without you having to be physically there – is just a real blessing. I appreciate my teams every day, but when things like this happen, it really does give you that extra appreciation! 🥰
If you need help with juggling it all, finding the 'right people' or just need a little bit of support. Get in touch, I can help you 💕
13 years as a salon owner!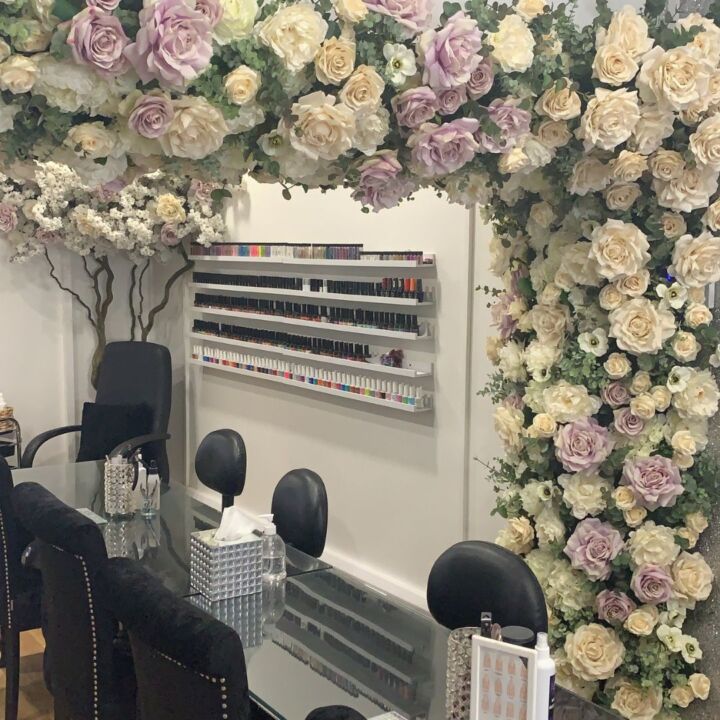 HAPPY BIRTHDAY KG SALON
This business is the best thing that ever happened to me. Opening at 19 years old with nothing but thousands of pounds of debt trying to get clients through the door with no one knowing who we was. Close to bankruptcy as building a business and covering overheads was the hardest thing ever. BUT I DID NOT GIVE UP! 🙅
This business has given me the chance to launch my other businesses. The lessons to be able to share with you, and fast forward your 🚀 growth! It has given me the life to be able to provide for my daughter, it has grown me as a person and a leader, it has giving me the opportunity to create careers for others, it has given me the opportunity to meet the most amazing people!
As we all say, if it was easy everyone would do it, but it's worth the ride.
I am SO thankful my team and our clients. Without them I wouldn't have the business I have today. From going from zero clients to now thousands, I still walk into salon and think WOW!!
Here's to another 13 years!
Lots of love
Katie Godfrey x